Welcome to Perkins Medical Supply
We are a private, for profit, Florida corporation with over a century of healthcare industry experience, serving the residents of the Treasure Coast since 1970. We constantly strive to provide the greatest selection and value in home healthcare products, supplies, and services to assist in improving the quality of life for our customers.
Perkins Medical Supply is a privately owned local Durable Medical Equipment (DME) company with 4 locations offering a wide variety of DME and services, including rehab technology, a full-service repair department, and respiratory care.
Perkins is staffed with 2 full-time respiratory care practitioners, a certified orthotic, mastectomy and vascular fitter, experienced sales staff, repair and billing department, as well as providing you with rehabilitation services.
Our equipment is delivered by professional certified HME technicians. We are accredited by the Joint Commission and are currently serving over 5,000 patients in Indian River, St. Lucie, Okeechobee, Martin, Palm Beach, and Brevard counties.
Perkins has been recognized for dedication, reliability, and friendly service for over 35 years locally. Our mission is to constantly strive to provide the largest selection and value in home health care products and services by a privately owned Florida corporation. Our commitment to excellence has made Perkins the area's leading medical supplier. Our recognition by the Joint Commission on Accreditation of Health Care (JCAHO) reflects the quality of our products and the outstanding service we provide. If you have a concern regarding public safety, please register your complaint by contacting the Commissions Office of Quality Monitoring at 822-994-6610 or e-mail complaint@jointcommission.org.
Below is just a sampling of durable medical equipment we carry:
AMBULATORY AIDS

Wheeled Walkers
Canes/Crutches
Forearm Crutches

ADLS

Reachers/Grabbers/Bathroom Aids
Ostomy/Wound Care/Supplies
Compression Stockings

BEDS

Hospital/Special Needs
Electric/Adjustable Rails
Pillows/Pads

IMPOTENCY

ErecAid System

MASTECTOMY

Protheses/Bras/Swimsuits

MATERNAL/INFANT

Breast Pumps/Supports

REHABILITATION

Seating and Positioning
Custom Specialty Chairs
Ramps/Lifts

RESPIRATORY
THERAPY

24-Hour Oxygen Service
Portable Oxygen
C-PAPs/Bi-PAPs
Oxygen Concentrators Nebulizers

WHEELCHAIRS

Manual/Electric
Scooters
Accessories
Repairs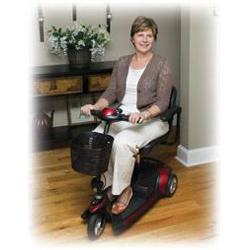 We also carry a complete line of uniforms, swimwear, and accessories!
The items listed represent only a portion of the hundreds of home health products that Perkins Medical Supply has to offer. View our other site at http://perkinsmed.pridedealer.com for more products.
At Perkins we understand that pleasing the customer is the only way to do business. All Perkins employees understand that we must build trust and strive for the highest levels of value and service. One way we do this is by encouraging your comments and feedback. Please feel free to ask any Perkins employee for a customer service.
24-Hour On-Call Service
We bill Medicare, Medicaid, and other insurance companies.
We also service the following areas: Vero Beach, Sebastian, Fort Pierce, Port St. Lucie and Palm Bay.
We're here to please you.
Featured Items
| | | | |
| --- | --- | --- | --- |
| | | | |
Perkin's Medical Supply Store Hours
| | | |
| --- | --- | --- |
| M-F | 8:00 a.m. | 6:00 p.m. |
| Sat | 8:00 a.m. | 4:00 p.m. |
| Sun | Closed | |